Custom Solutions for Industry
RPM offers a selection of unique solutions to a variety of industries. RPM has the ability to design and manufacture complex components. Contact Us to see how RPM can offer a solution to your problems.
Gasifier Bearings
RPM utilizes Laser Deposition Technology to offer innovative solutions for customers wear problems. RPM works directly with RPM Innovations, a sister company, to offer Laser Cladding and Laser Repair Services.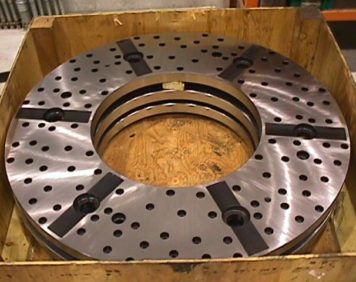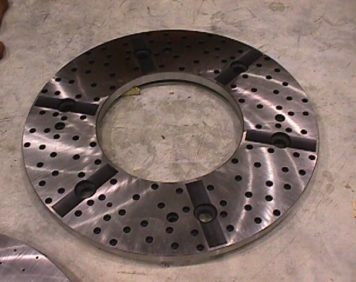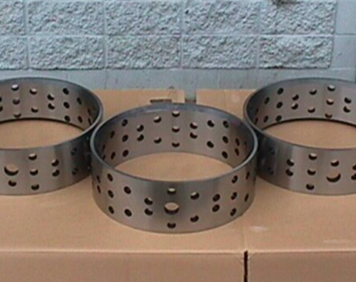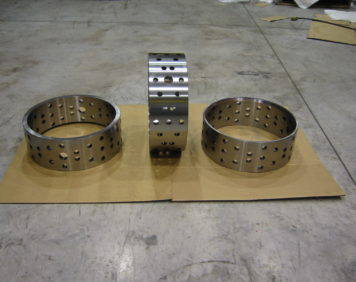 Wear Resistant Fans
RPM's experienced team employs proper material selection along with engineering design analysis to extended the life of fans/blowers in high abrasive applications.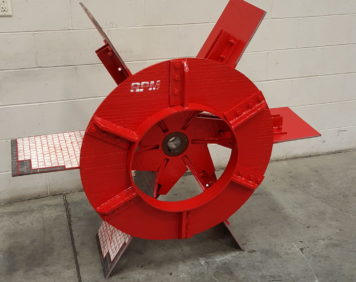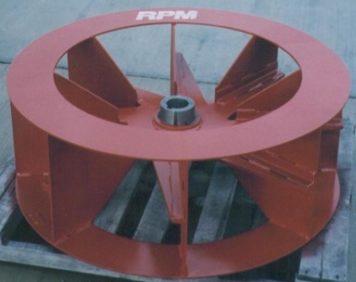 Soot Blower Rollers
RPM engineered Soot Blower Rollers are specifically designed to offer customers the best performance while still maintaining ease of maintenance.
Dry Scrubber Turning Vanes
RPM's exceptional quality control standards along with modern equipment allow for the production of complex and intricate parts and assemblies.
Kiln Burner Nozzle
RPM has the experience and equipment to offer custom manufacturing and repairs when the OEM is no longer an option.
Case Study - Gasifier Thrust Bearings
Application: Coal Gasification
Wear Item: Thrust Bearings
Purpose: Provide a Bearing Surface to support ~1,000,000 lbs in a high temperature and highly abrasive environment
Type of Wear: Extreme Pressure & High Abrasion
Solution: RPM Engineered Stellite 6 Cladded Overlay on Forged Steel Core
Benefits: Significantly increased Wear Life from ~6 Months to well over 10 Years. Greatly reducing the need for plant outages to service the bearings. The Stellite Clad surface offers excellent resistance to the extreme pressure and high temperatures while still offering a low coefficient of friction